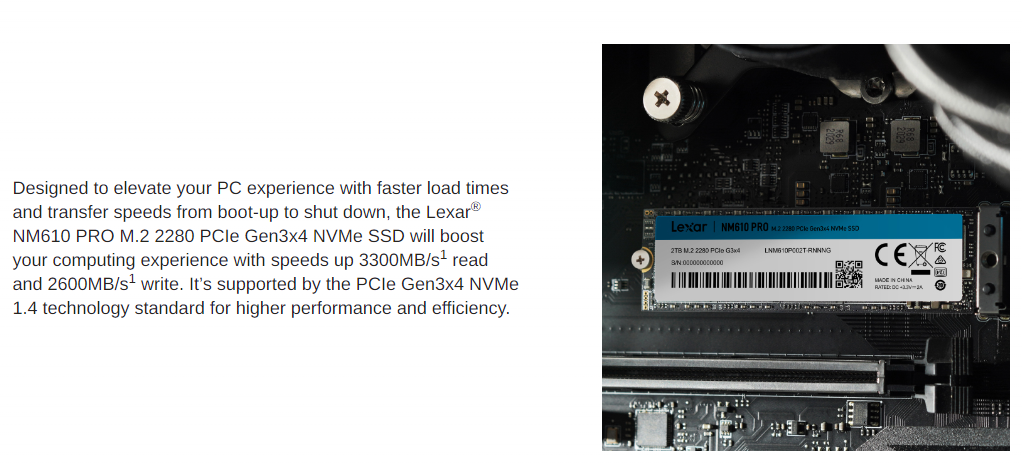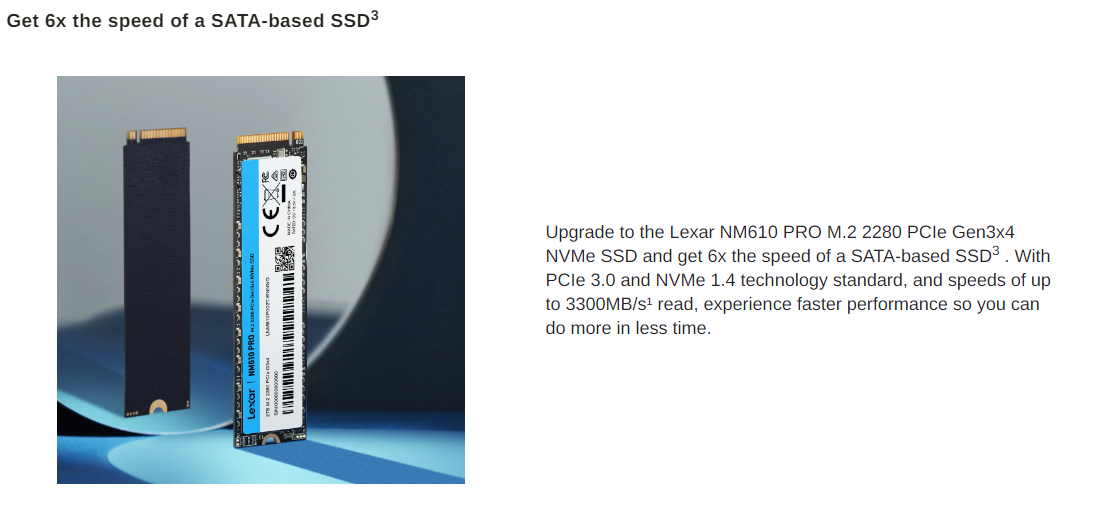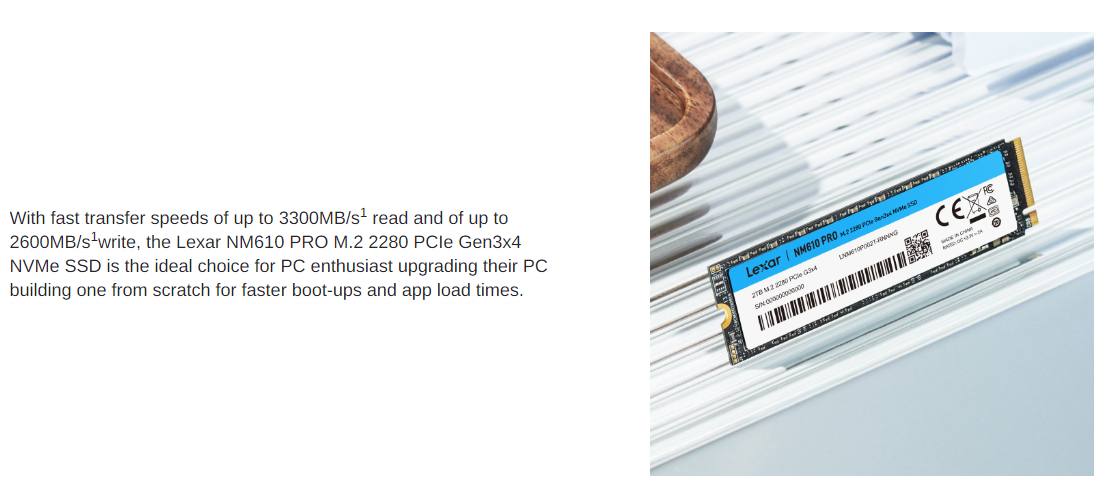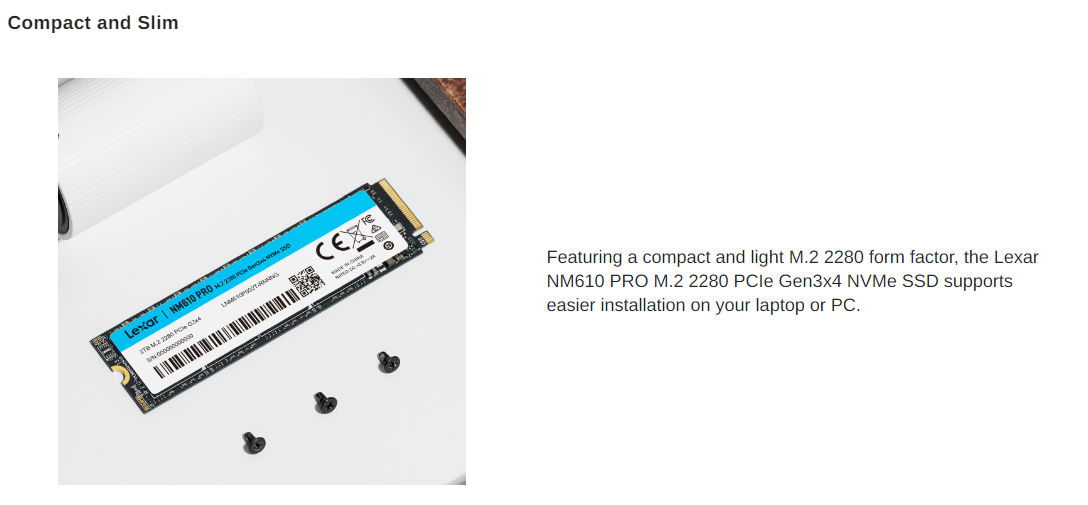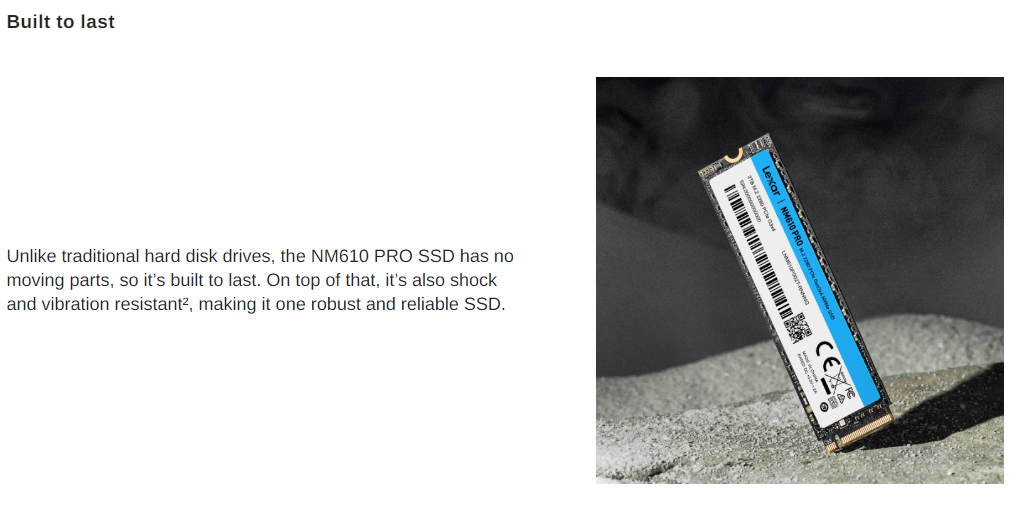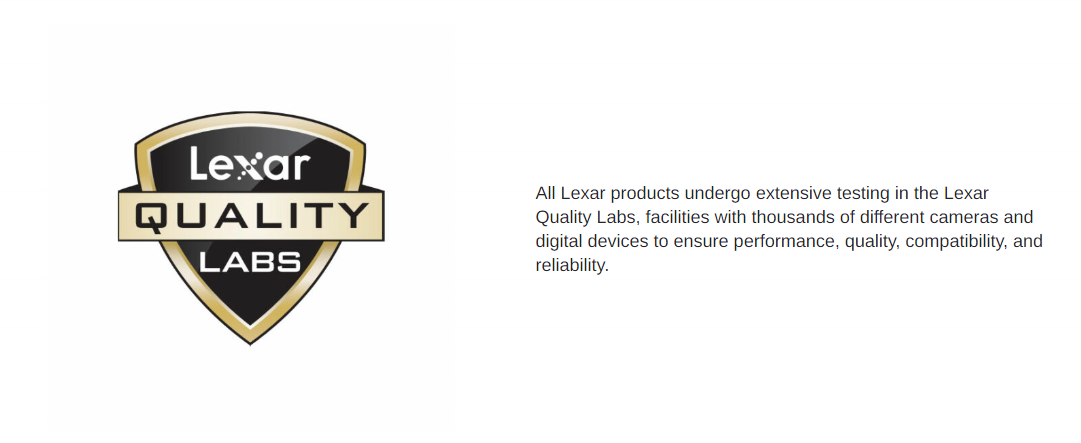 Introducing our top-of-the-line Solid State Drive (SSD), available in three capacities: 500GB, 1TB, and 2TB. These options are designed to accommodate all your storage needs, from moderate to high-capacity requirements. This SSD features an M.2 2280 form factor, an advanced and compact design that perfectly suits modern desktops and laptops.
Our SSD employs a PCIe Gen3x4 interface, ensuring high-speed data transfer and excellent performance. Experience impressive speed with read rates of up to 3300MB/s and write rates that range from 1700MB/s for the 500GB model, to an impressive 2600MB/s for both the 1TB and 2TB models.
With an operating temperature range of 0°C to 70°C (32°F to 158°F) and a storage temperature range of -40°C to 85°C (-40°F to 185°F), this SSD is designed to endure extreme conditions, making it a reliable choice for a wide array of environments.
Despite its powerhouse performance, our SSD maintains a lightweight and slim profile, measuring just 80 mm x 22 mm x 2.45 mm (3.15″ x 0.87″ x 0.10″) and weighing a mere 9g. It is a compact solution that does not compromise on storage or speed.
The SSD comes with a three-year limited warranty for your peace of mind. Furthermore, it is designed to withstand harsh conditions, with a shock resistance of 1500G and vibration resistance parameters designed for durability and reliability.
In terms of longevity, the drive has a total bytes written (TBW) of 120TB for the 500GB model, 240TB for the 1TB model, and a whopping 480TB for the 2TB model. With a mean time between failures (MTBF) of 1,500,000 hours, our SSD is built to last, promising years of seamless and reliable performance.
Choose our SSD for unparalleled speed, capacity, and durability. It's not just an upgrade; it's a revolution in your computer's performance.